, led by CEO LaQuita Cleare   was formed to develop and produce films not only with strong roles for women, but where minorities play vital, complex characters.  We are dedicated to working with both new and established artists to bring our stories to life.
In addition, to being a full service production company, Salsera Productions provides training for other industry professionals through classes and workshops.

"Films allow you to escape from reality, to connect with loved ones, to change the world around you."
LaQuita Cleare is an award-winning producer/writer/speaker who wants to inspire audiences. She owns Salsera Productions, LLC and Clear Media Training, a communications and media training company. Her degrees in both Psychology and Theatre provide a well-rounded approach to filmmaking.
LaQuita's work has been seen by audiences around the world, she's spoken on stages both big and small, and been interviewed on countless talk shows including several La Talk Radio shows following the success of her work.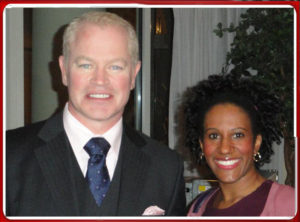 She has worked with has worked with Emmy/Golden Globe winning actors, and award winning production teams, including Oscar Winning director Peter Werner, Timothy Olyphant from "Justified",   Heather Tom, Eric Roberts,  Steven Bauer, who many know from "Scarface," and "Ray Donovan" among others. She is well versed in all areas on filmmaking ranging from development to marketing and  PR.
She won an African Academy Award for her feature film, "Suicide Dolls," which won multiple awards on the festival circuit including the New Filmmakers Forum Award at the 19th Annual St. Louis Film Festival, and was featured on AOL'S Black voices online.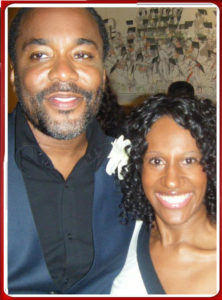 Suicide Dolls was her most significant project to date because it shed light on a topic all too often ignored… teenage suicide. This film allowed her to speak out on issues that plague young adults to encourage prevention by awareness. 
LaQuita was one of the first to explore the web series genre in 2008 creating the series, "Secret Fridays," which sold on Amazon. Among the other films she has produced is the award winning drama "Fraction", the captivating action series "Subject 5" and the hilarious comedy "Are You Serious" which has received rave reviews from audiences.
Her company is currently working on several projects including a crime drama, and thriller.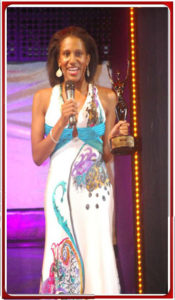 Here's what La Spalsh had to say about the show and LaQuita:
"Two formidable young entertainment pros whom I truly believe the Hollywood Reporter should consider for the annual Next Gen issue. From concept to execution, they have done a great job, despite the lack of the safety net and endless resources of the Hollywood studio system."
Filmography