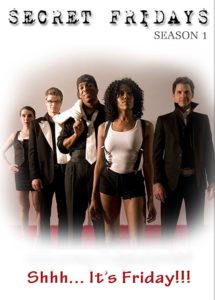 Title: Secret Fridays Webseries
Genre: Comedy
Status: Complete
IMDB: http://www.imdb.com/title/tt1443485/
Five friends just out of college find themselves with useless degrees and only the clothes on their back. They're poor, they're mildly direction-less, and they like to drink. However, come Friday night they are 5 entrepreneurs with a "Secret" business that will either make the rich or get them killed along the way.
The first season of Secret Fridays is now
for sale on Amazon: "Click Here"
Read a "Review" of Secret Fridays.